Fluffy the Alligator Enjoying
Sunbathing in his Pond
Fluffy's Story
This project was a labor of love for us! Fluffy the American alligator came to the Wildlife Learning Center (WLC) in Sylmar, California, after being kept in someone's bathtub as a pet. Once Fluffy was too big to take care of, Fluffy was relinquished to the WLC.
When we were first brought in we knew immediately that we had to help Fluffy's quality of life.
Below is a photo of what was there before we constructed the Alligator Habitat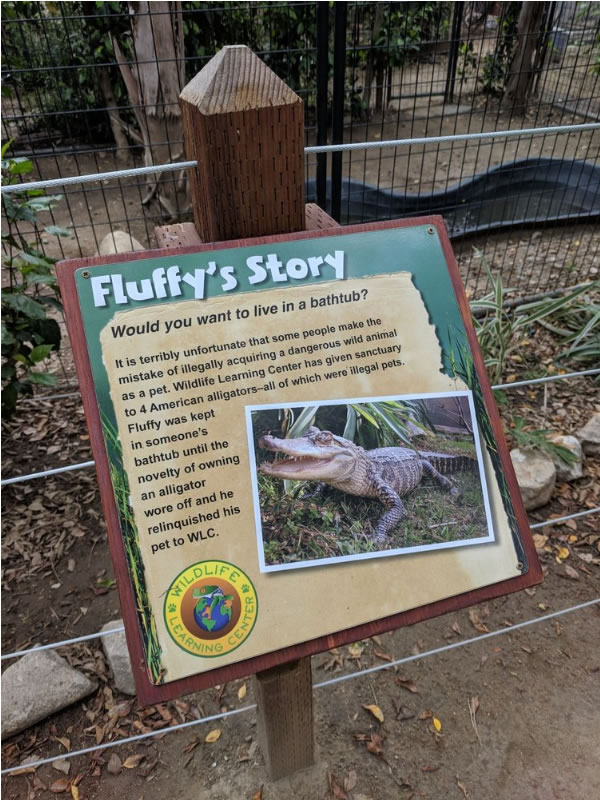 Fluffy's New Pond Design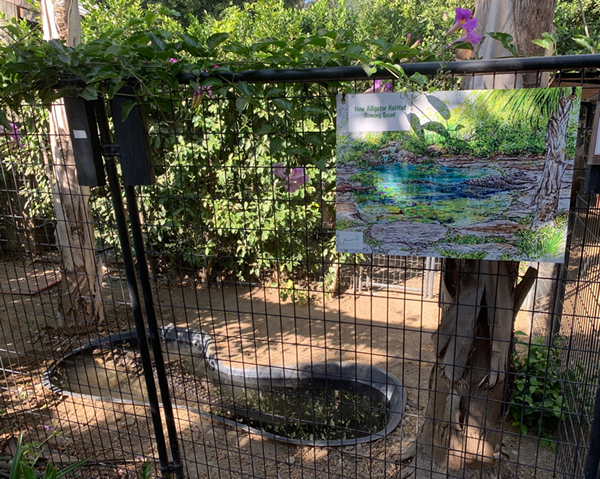 Mystic Water Gardens came in with a design that would allow Fluffy to thrive. We knew we had to alligator-proof the enclosure so that Fluffy could roam and flourish.
We built this majestic alligator a beautiful habitat which includes a large pond where Fluffy can go for a swim to cool down and a heated basking area to warm up for when the weather is chilly.
We love being able to contribute for the sake of providing an environment and quality care for animals in need like Fluffy.
Fluffy in his new home relaxing...
Click on the image below then the small [ ] in the lower right to see the video full size.
The Mystic design team can design a pond, waterfall or any habitat that is unique and one of a kind.
Serving Los Angeles, Calabasas, Malibu, Pacific Palisades, Hidden Hills, Studio City, Chatsworth, Sherman Oaks, Thousand Oaks, Agoura Hills, Porter Ranch, Brentwood-LA, Rancho Palos Verdes, Encino, Tarzana, Pasadena, La Cañada Flintridge, Alta Dena, San Marino, Beverly Hills, Santa Monica, Camarillo, Burbank, Culver City