Drought Tolerant Landscaping
Creating drought tolerant landscaping requires experience, skills and in-depth knowledge of the process. We are proud that we are one of the very few landscapers in the Los Angeles area who can provide this kind of service. Our drought tolerant landscape will consume 50% less water than traditional landscape designs.
Drought Tolerant Landscaping Design
When we design drought tolerant landscapes, we love to use California native plants. California natives do not require a lot of water and are well adapted to the local growing conditions. A key factor in our drought tolerant landscape installations is that we modify existing pop-up sprinklers to drip irrigation which uses a lot less water. Some beautiful drought tolerant California native plants that we like to use in our designs are California Lilac, Hoary California Fuchsia, California Poppy, and Yarrow.
We achieve this by using native plantings and water-efficient landscaping techniques such as xeriscaping.
California Natives
Drought tolerant plants are a great alternative to traditional lawn and turf. California Native plants generally require much less water than non-native plants. California Natives can be quite colorful and low maintenance because they are native to the area unlike a traditional lawn.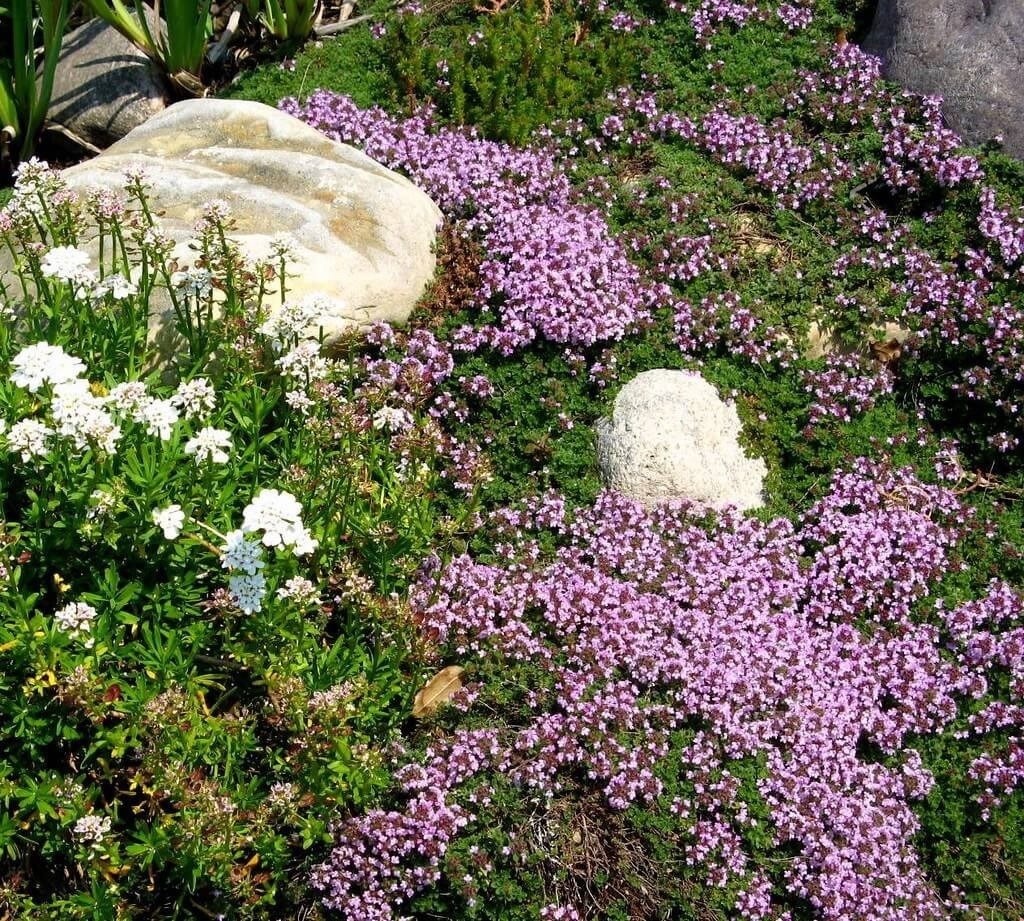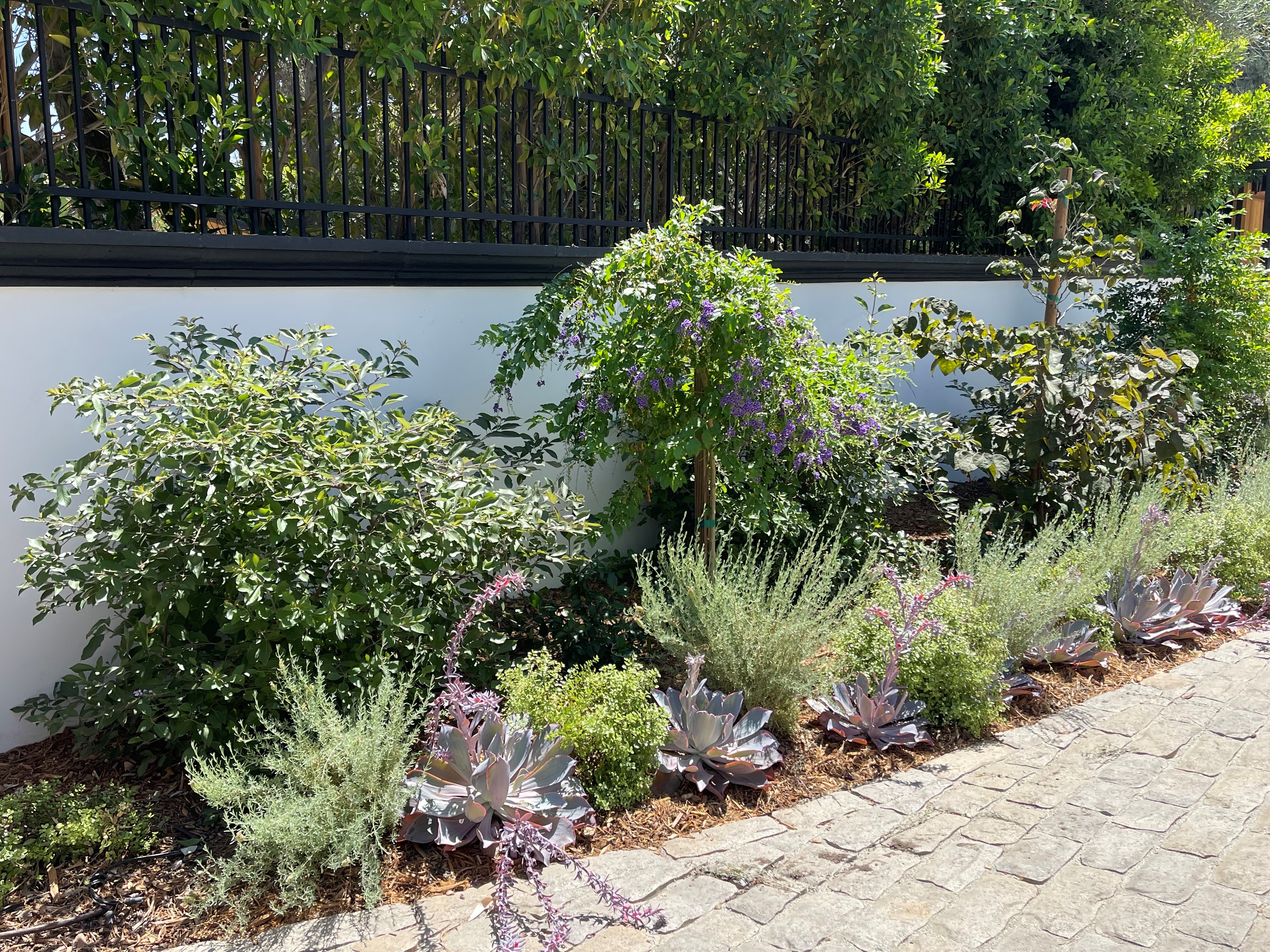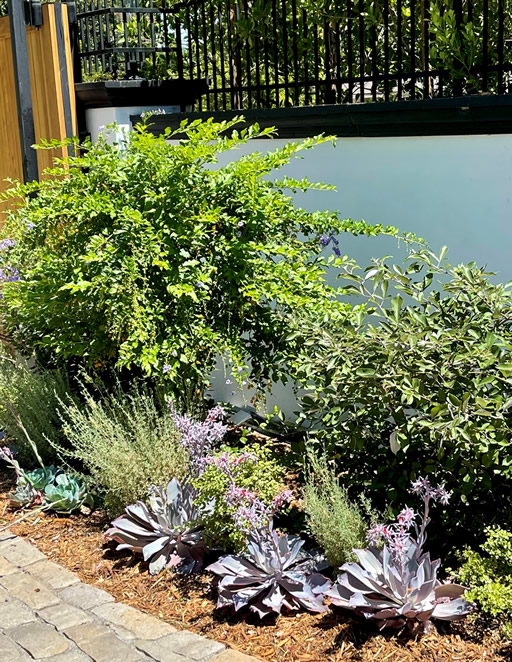 Drip Irrigation
A drip irrigation system is the most efficient way to use less water in your drought tolerant landscaping. Drip irrigation works by distributing a small amount of water through a perforated hose to a designated area as opposed to traditional pop-up nozzles that spray large amounts of water without much control and can be greatly affected by the environment, such as wind.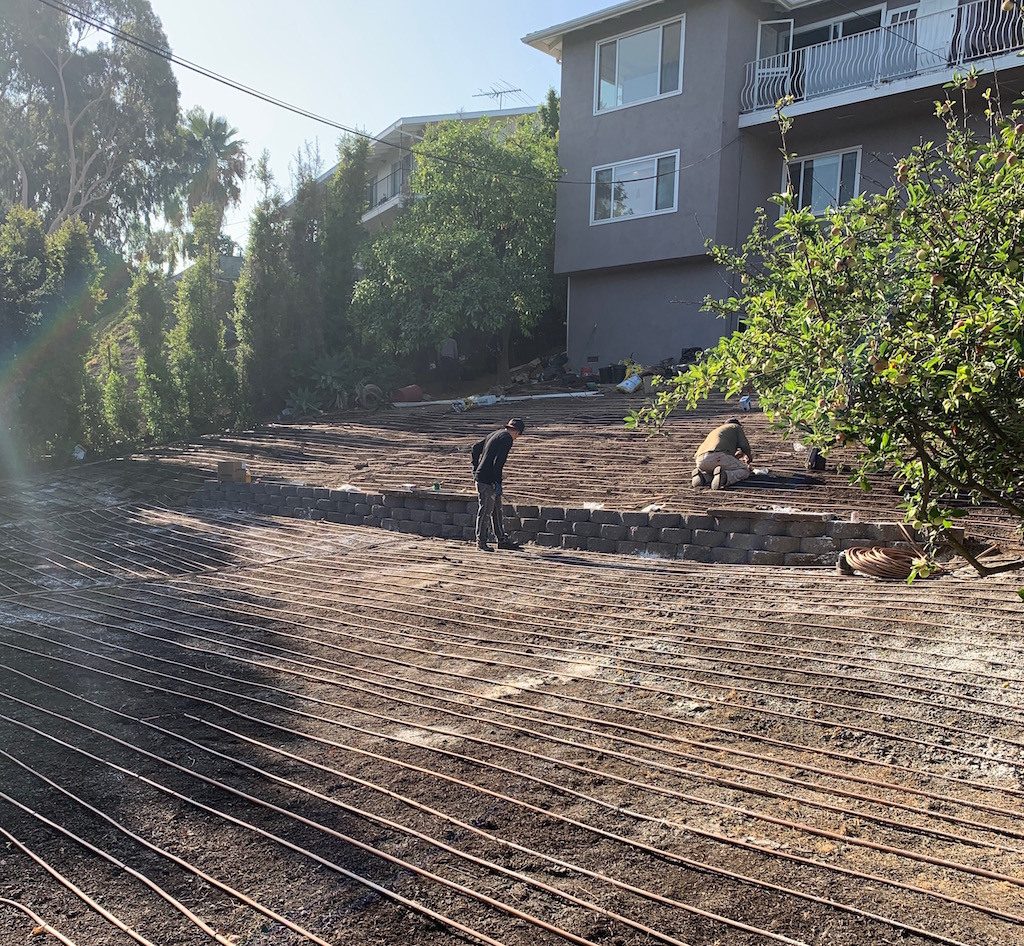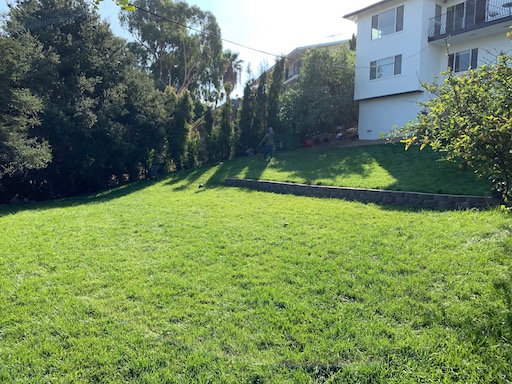 DG / Decomposed Granite
Decomposed granite as a crushed stone form can be used as a permeable pavement for pathways and patios. It is a great addition to a drought tolerant landscape. It can be used creatively to design and create pathways and patios replacing traditional lawn and turf areas. It can compact with a stabilizer added to create a hard surface which is also great for trail systems, throughout landscapes and even driveways! Another reason DG is a great option is that it is a natural, organic material and cost effective to install.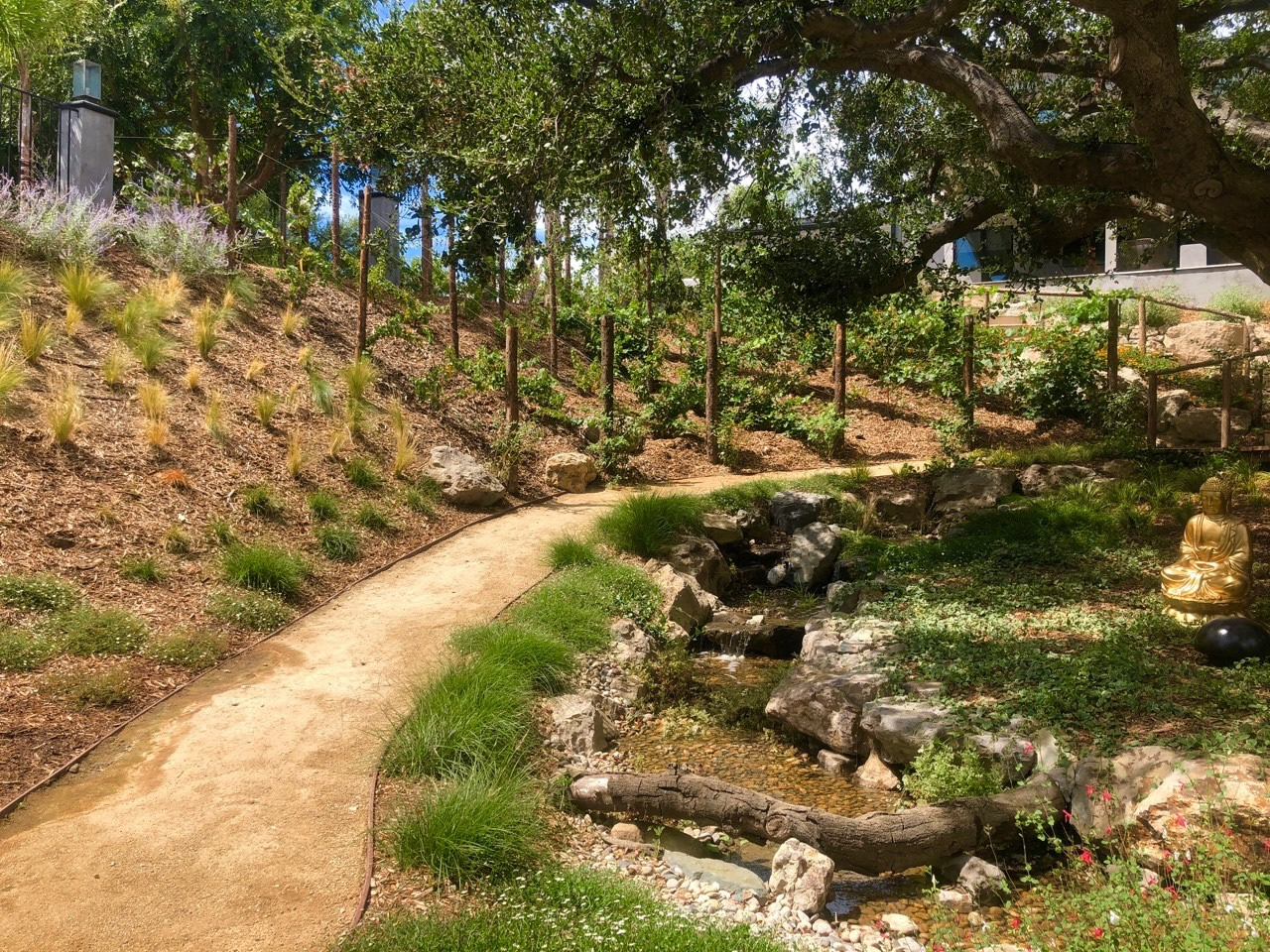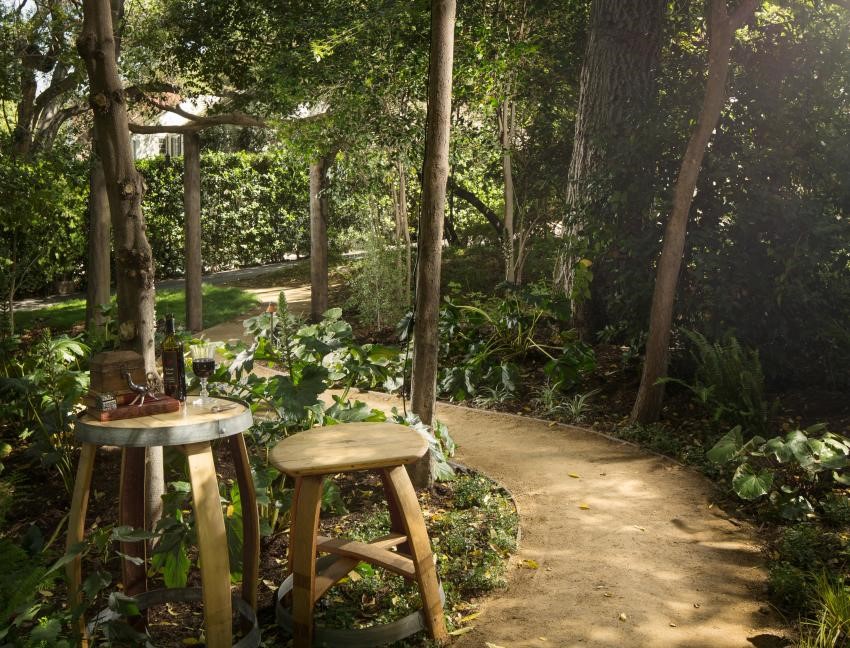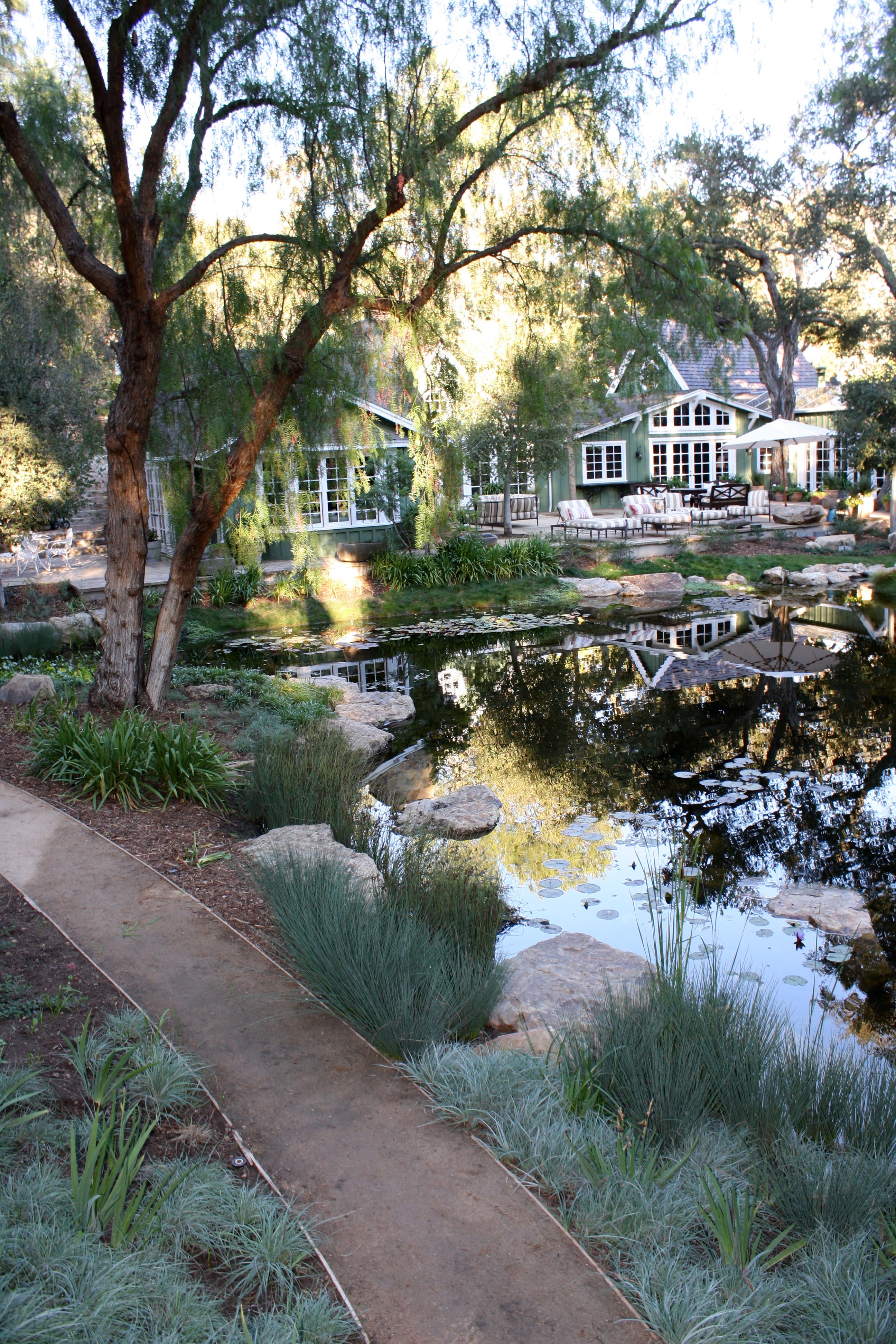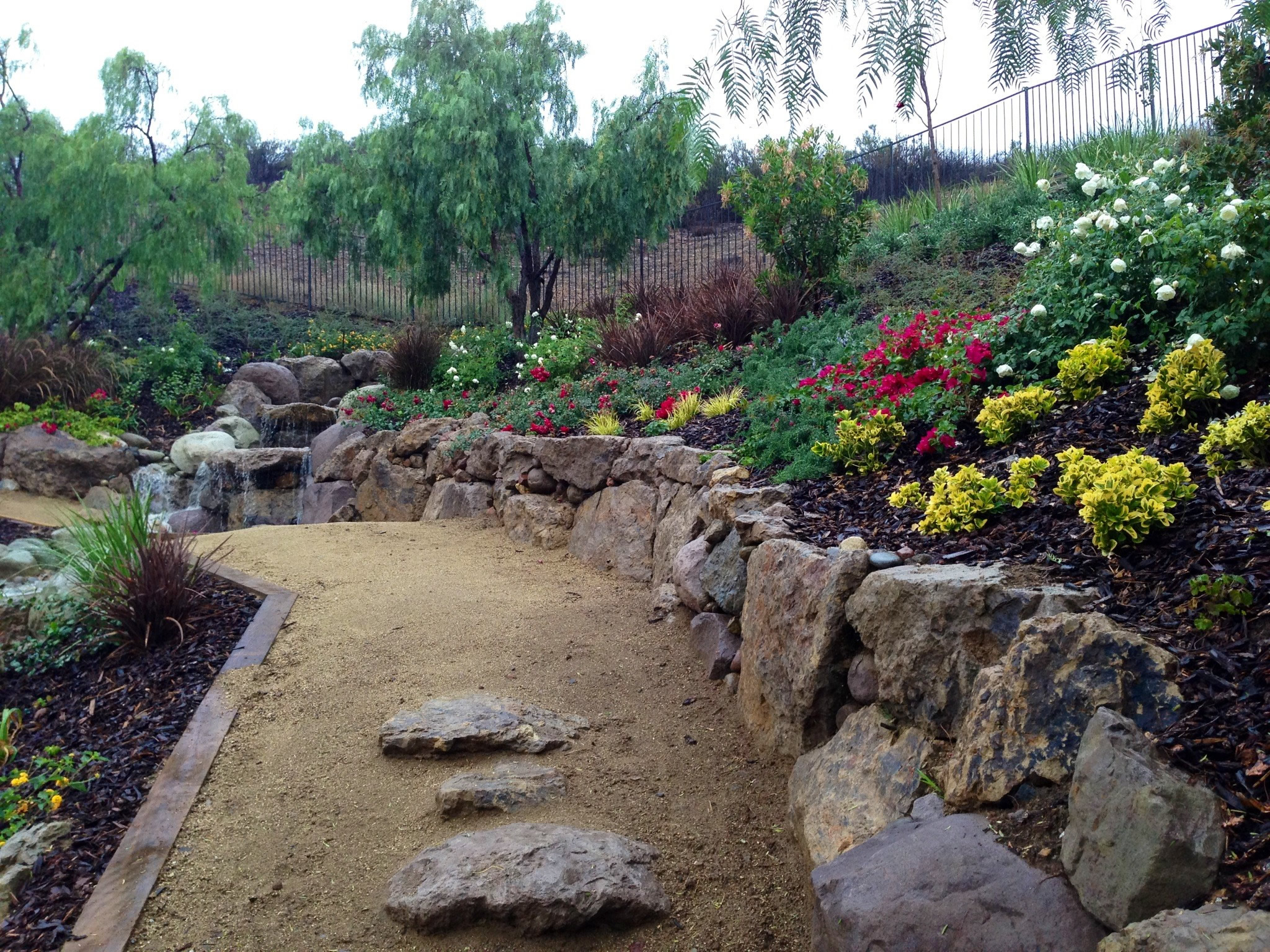 Contact your Landscaping Experts Today
Call us now at (818) 424-6836 to get more information about our drought tolerant plants and landscapes. We promise to provide you with the best options and most reasonable quotes for the service that you need. We look forward to serving you soon.
Areas We Service in Southern California: