Large Natural Swim Pond with Bog Filter - a Project in Malibu, CA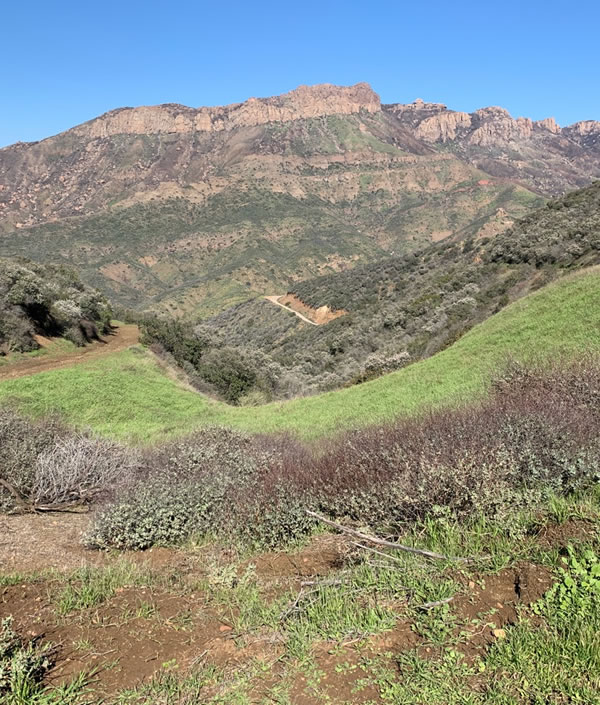 In Malibu, CA, we embarked on a fascinating project that merged the allure of a natural swimming experience with eco-friendly water purification. This project involved the design and construction of a sizable natural swim pond, complemented by a cutting-edge bog filter system. The result? A harmonious blend of recreation and conservation that's both inviting and environmentally responsible. This unique project stands as a testament to our commitment to preserving the natural beauty of Malibu while offering a refreshing and environmentally conscious way for people to enjoy the outdoors. On the right you can see the site before construction.
Construction begins
Day 1. Our project began with an important step: excavation. To create the large bog pond we envisioned, our team got to work with shovels and heavy equipment. Excavation involved carefully digging out the pond's shape and size according to our design plans. It was important to get it just right, and our skilled crew worked with precision to make it happen.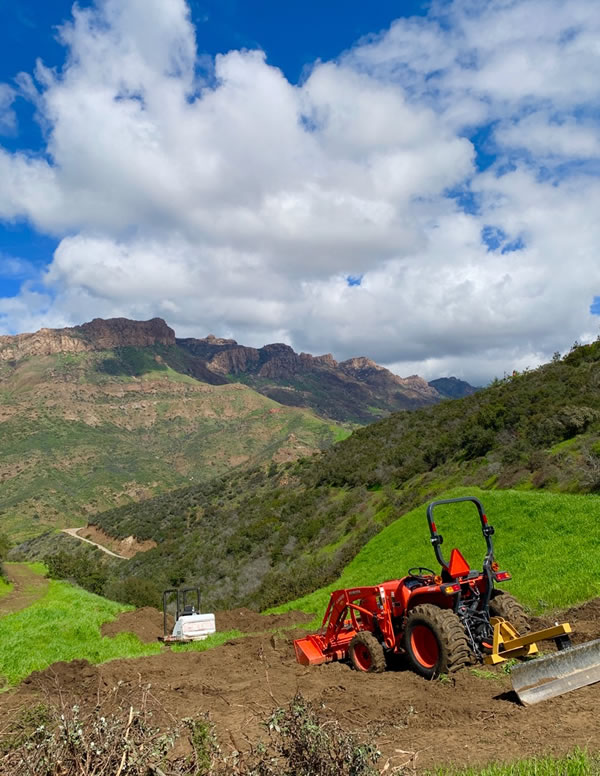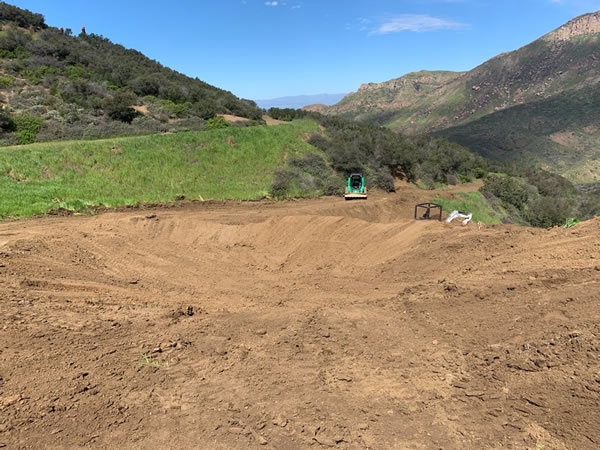 Throughout the process, we made sure to handle the soil and debris responsibly, aligning with our commitment to being eco-friendly. Our goal was to not only create a beautiful space but also to do so in an environmentally conscious way.
Swim Pond Foundation Ready
At this stage of the project, the excavation of the pond's foundation, a crucial and meticulous process, has been successfully and thoroughly completed. This marks a major step forward in our journey towards creating the envisioned pond, and it brings us one step closer to transforming this area into a beautiful and functional water feature.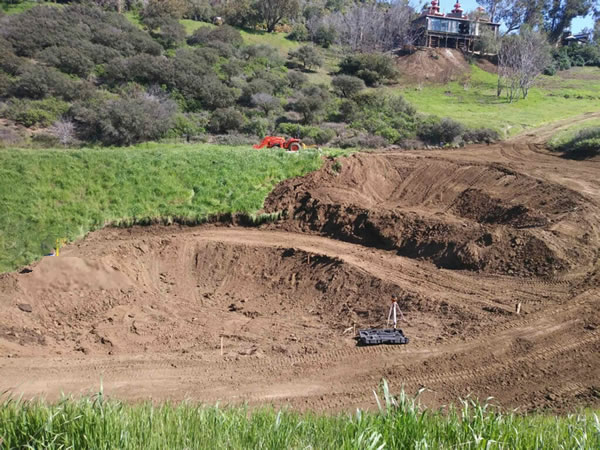 Preparing the Bog Filter
The bog filter had to be very large to fully accommodate the needs of the large pond. The picture below shows the pond and the bog filter dug out. Notice how the bog is set higher than the pond. This allows water to properly flow into the pond.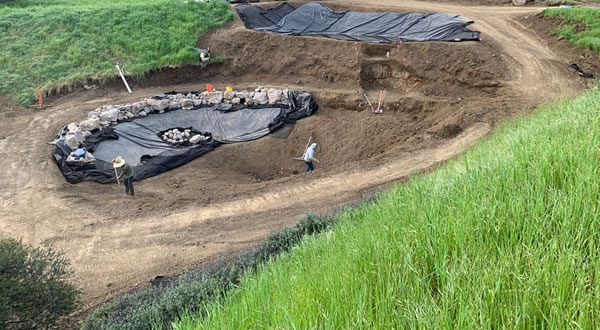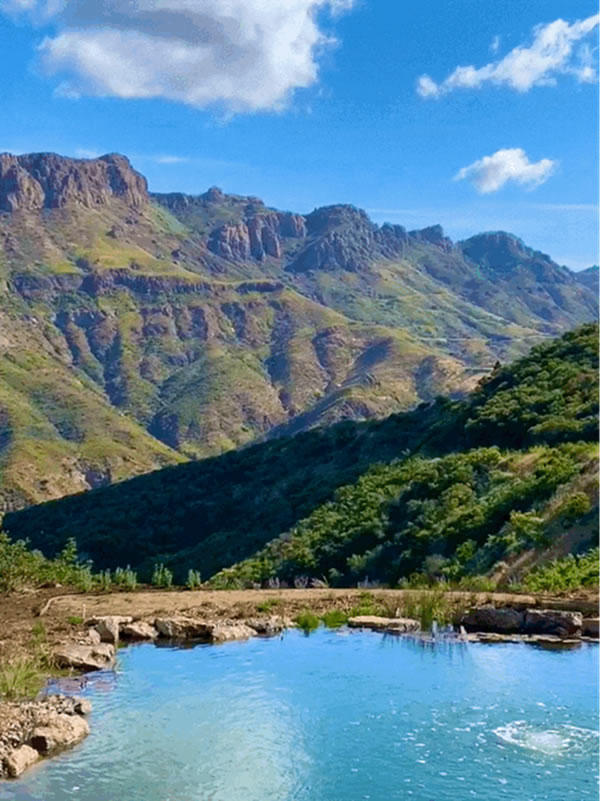 Filling the Swim Pond
The swim pond measures approximately 60 x 60 x 7 feet deep. As the water begins to flow into the pond, it transforms the excavated space into a serene water oasis. The gentle ripple of water and the promise of cool, natural swimming create an atmosphere of relaxation and enjoyment, in harmony with the surrounding landscape.
Adding the Final Touches to the Swim Pond
The swim pond gets filled with rainwater, serving as a peaceful garden for residents, a riparian* habitat for animals, and a water source for firefighters during emergencies.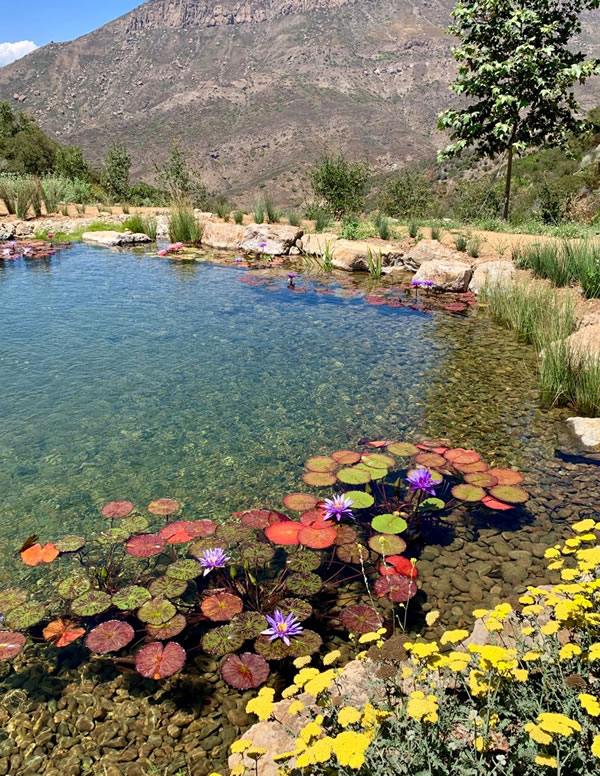 *Riparian definition: A riparian zone or riparian area is the interface between land and a water feature. Riparian is also the proper nomenclature for one of the terrestrial biomes of the Earth.
Finishing up with The Bog Filter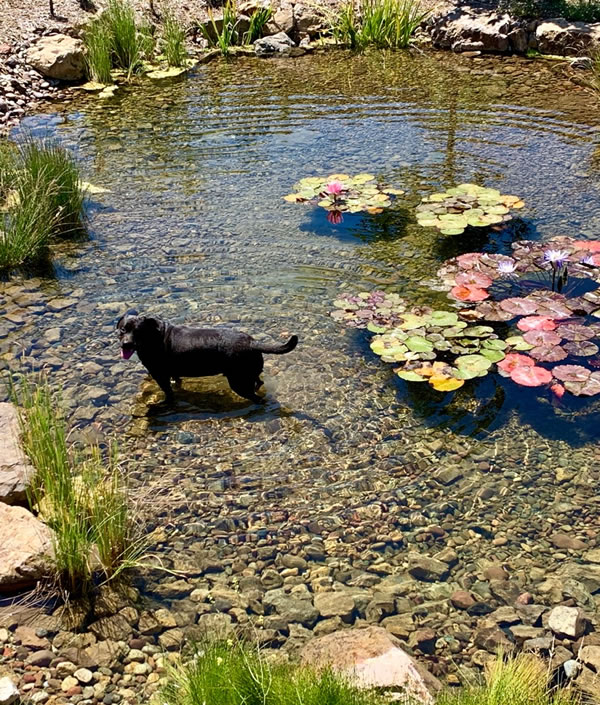 The Bog Filter may appear as a shallow pool of water, but it's actually a gravel filter that plays a vital role in keeping the pond clean and crystal clear. What's even better, it's low-maintenance and adds a beautiful visual element to the entire setup!
Displayed here is the generously sized bog filter, thoughtfully planted with a variety of water-loving bog and marginal plants, covering an impressive area measuring approximately 15 feet x 20 feet. This tranquil and spacious oasis provides an ideal gathering spot for our beloved canine companions.
As our project unfolds, we're thrilled to witness the realization of your dream swim pond and the essential bog filter. It's all about harmony, nature, and practicality merging together. We're dedicated to delivering a space that's as beautiful as it is functional, and we can't wait to bring this vision to life.
For more information on our projects, call Mystic Water Gardens at 818-424-6836. If you prefer to drop us a line, please use this Online Form.
Areas We Service in Southern California: