Alligator Pond Project
Fluffy the alligator bathing in a pool of water, before we worked our magic...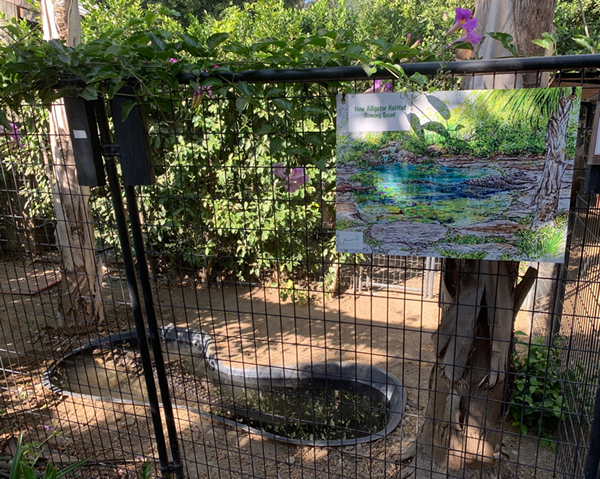 Fluffy's Story
This project was a labor of love for us! Fluffy the American alligator came to the Wildlife Learning Center (WLC) in Sylmar, California, after being kept in someone's bathtub as a pet. Once Fluffy was too big to take care of, Fluffy was relinquished to the WLC.
When we were first brought in we knew immediately that we had to help Fluffy's quality of life. Below is a photo of what was there before we constructed the new Alligator Habitat.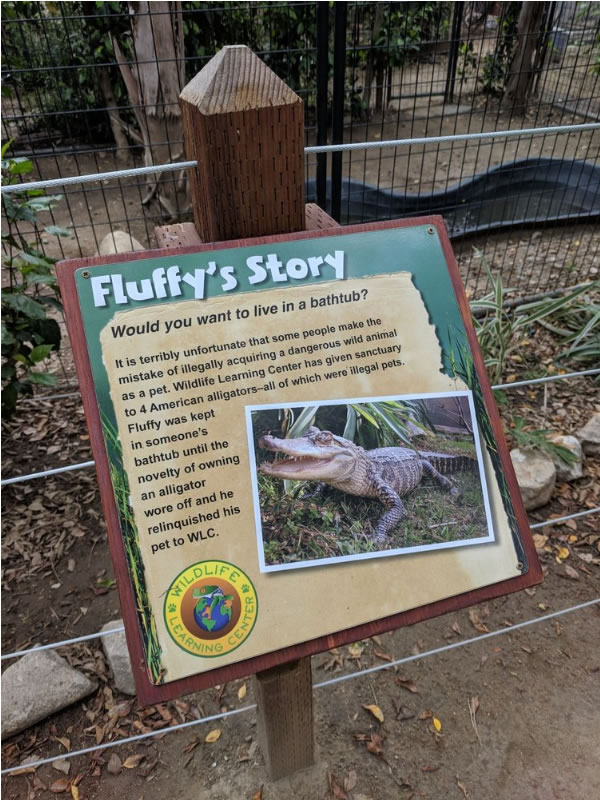 Fluffy's New Pond Design
Mystic Water Gardens presented a design that truly empowers Fluffy to thrive in its habitat. Recognizing the importance of safety and well-being, we collaborated to alligator-proof the enclosure, ensuring Fluffy's freedom to explore and flourish without worry.
We've created a wonderful home for our majestic alligator, Fluffy. It features a large, inviting pond where Fluffy can take a relaxing swim to cool off, as well as a warm, heated basking area for those cooler days. Our focus is on Fluffy's comfort and happiness, and this habitat reflects our dedication to providing the best care possible.
We're passionate about making a positive impact by creating a nurturing environment and offering top-notch care to animals in need, like our beloved Fluffy. It brings us great joy to be able to support these creatures and ensure their well-being.
Fluffy in his new home relaxing...
Click on the image below then the small [ ] in the lower right to see the video full size.
The talented design team at Mystic Water Gardens specializes in crafting one-of-a-kind habitats, whether it's a pond, waterfall, or any other feature. Their creativity knows no bounds, and they take pride in delivering truly unique and bespoke designs. With a keen eye for aesthetics and a commitment to functionality, they blend artistry with practicality to create spaces that not only stand out but also provide a harmonious sanctuary for the inhabitants.
Your unique project deserves a one-of-a-kind touch, and our designers are here to make it happen. Find out more about our design process. And for more information on our services, call Mystic Water Gardens at 818-424-6836. If you prefer to drop us a line, please use this Online Form.
Areas We Service in Southern California: