Newsletter: April 2013
The 2013 ULTIMATE HOME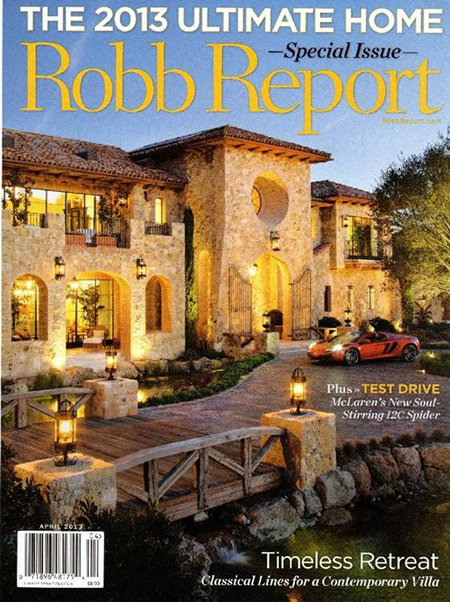 Mystic Water Gardens' handcrafted work was just featured in the April 2013 issue of the ROBB REPORT. The cover story is on the beautiful home in Thousand Oaks, California that Mystic Water Gardens built an amazing water feature for!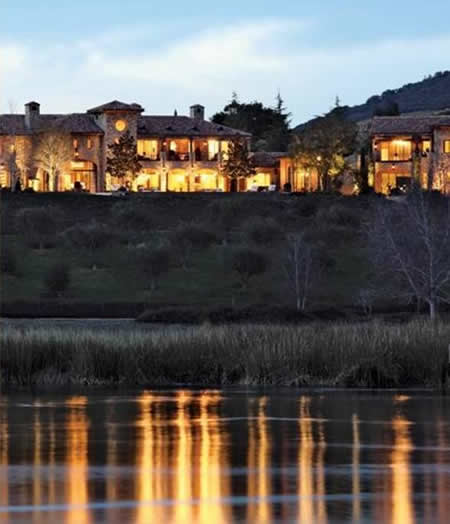 2013 Pasadena Showcase House of Design
The 2013 showcase will run from April 21 - May 19, 2013
Here is a sneak peek of Mystic Water Gardens' Rustic Retreat. Imagine yourself relaxing here after a nice tour of the house!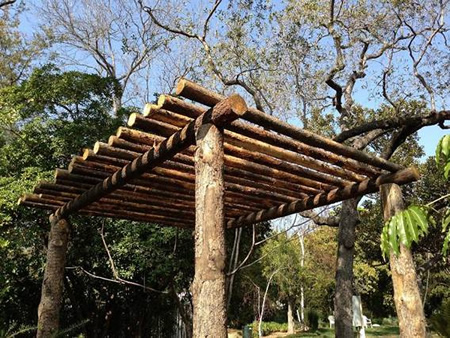 The doors open to the 2013 Pasadena Showcase House of Design in less than a month!
---
April 21 - May 19, 2013

PRIME TIME
Weekdays from 9:00am - 1:45pm
Weekends from 9:00am - 3:30pm
$40 Internet, Phone or Mail orders $45 at the door

WEEKDAY MATINEE
Tuesdays from 2:00pm - 3:30pm
Wednesdays - Fridays from
2:00pm - 7:30pm
$35 Internet, Phone, or Mail orders
$40 at the door

CLOSED ON MONDAYS

Tickets to the 2013 Pasadena Showcase House of Design are on sale now and can be purchased online, by phone or by mail order.

1. INTERNET
https://events.admitoneproducts.com/calendar.php?event_id=561013

2. PHONE
Monday - Friday 7am - 5pm
(714) 442-3872

3. MAIL ORDER
Download the ticket flyer and mail it in! http://www.pasadenashowcase.org/images/uploads/file/2013_
psha_ticketflyer.pdf

Maximum of 10 tickets per order
For groups greater than ten, or problems with purchasing or printing tickets call (714) 442-3872
Please visit their website at www.PasadenaShowcase.org for more information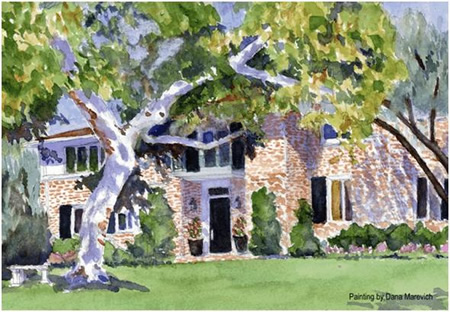 This year we will be featuring a stunning 1941 Monterey Colonial estate by renowned architect Roland E. Coate, Sr. It exhibits stylistic features of a number of colonial revival subtypes - a mixture the architect was well known for in his attempt to create a "California Style" residence. Although it does not present the full second story balcony typical of most Monterey Colonials, it has rustic brick walls, a low roof line, and simple casement windows, all of which recall the buildings of early California. Coate was primarily a residential architect who was very much concerned with the ease and flow of his designs and a sense of serenity, unity and simplicity. This handsome home has a wealth of striking features including a pool and Pool House, and is sited amongst mature trees that add to its tranquil ambiance.