Large Natural Swim Pond & Bog Filter—Malibu, CA
This is a very large project with gorgeous results!
Before Construction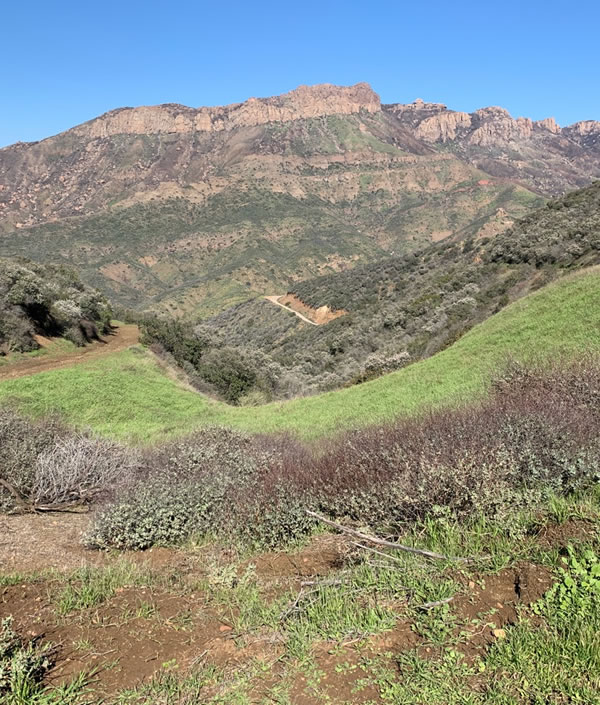 Construction begins
Day 1. Excavation necessary so that a large bog pond could be created.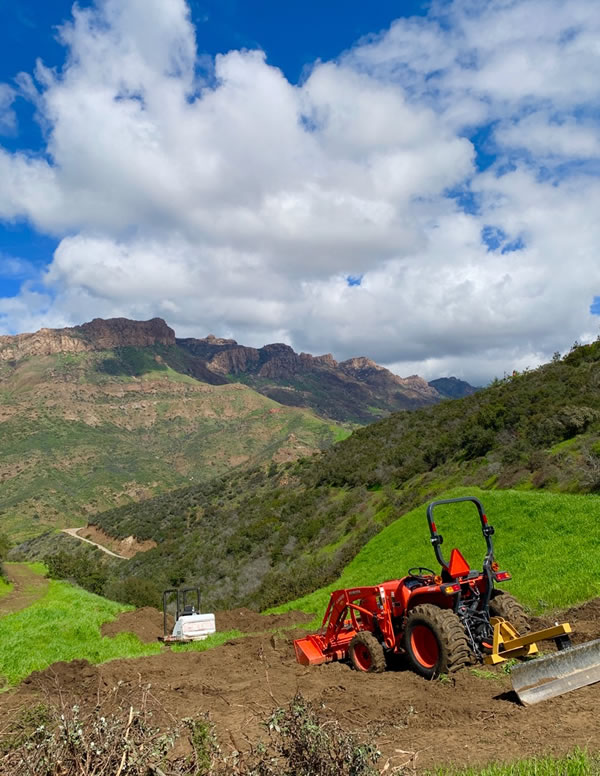 Initial excavation of the swim pond.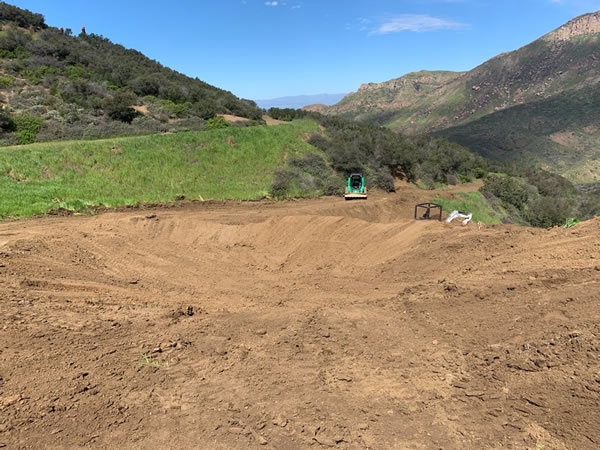 Swim Pond Foundation Ready
At this point we have the pond foundation fully excavated.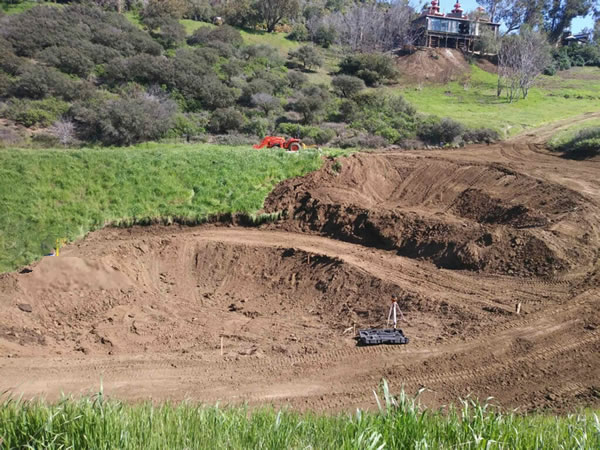 Preparing the Bog Filter
The bog filter had to be very large to fully accommodate the needs of the large pond. The picture below shows the pond and the bog filter dug out. Notice how the bog is set higher than the pond. This allows water to properly flow into the pond.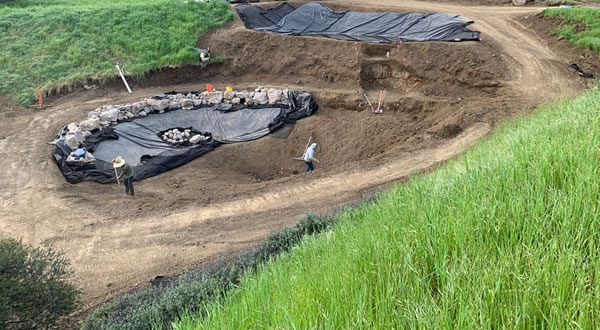 Filling the Swim Pond
The swim pond measures approximately 60 x 60 x 7 feet deep.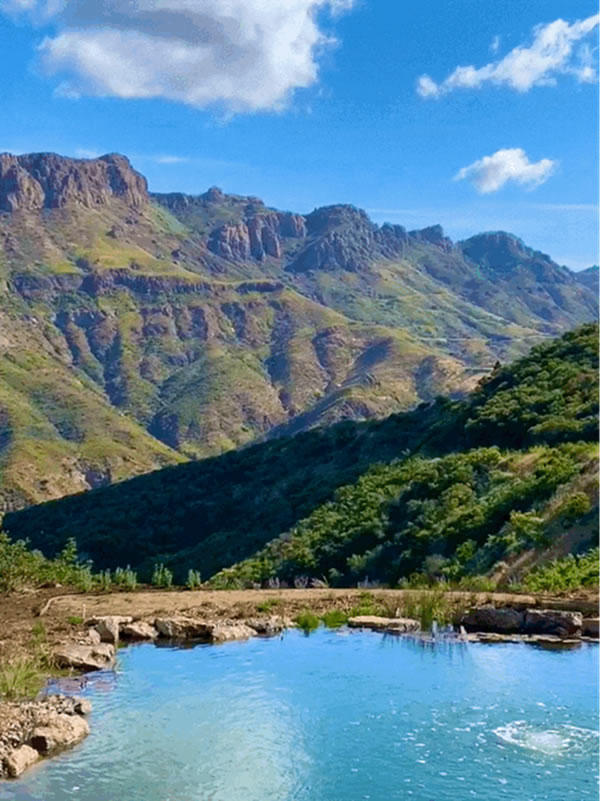 Adding the Finishing Touches to the Swim Pond
The swim pond is filled with rain water and functions as a restorative garden for residents, riparian* habitat for animals, and a water reservoir for firefighters during emergencies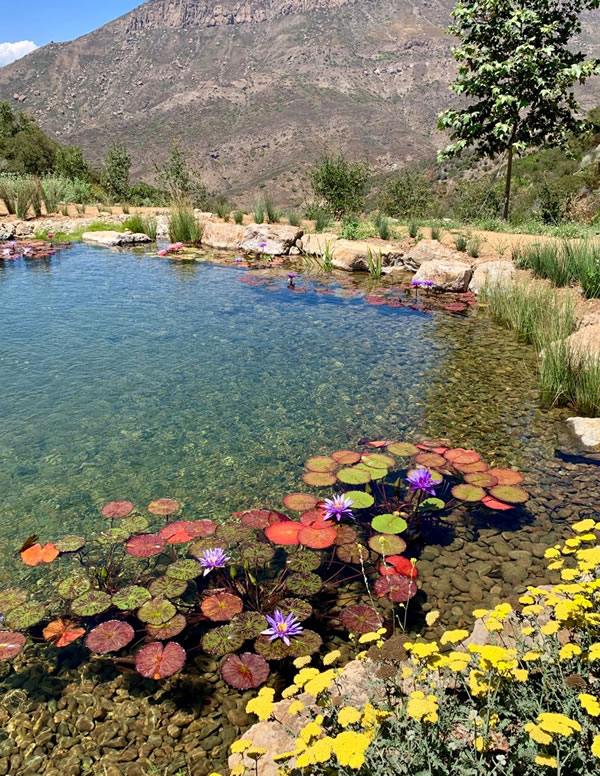 The Bog Filter, which looks like a shallow pool of water, is actually a gravel filter helps keep the pond clean and clear. Not to mention, it is low-maintenance and provides a gorgeous visual!
Pictured below is the bog filter, stocked with water-loving bog and marginal plants. It's approximately 15 x 20 and a perfect hangout for man's best friend.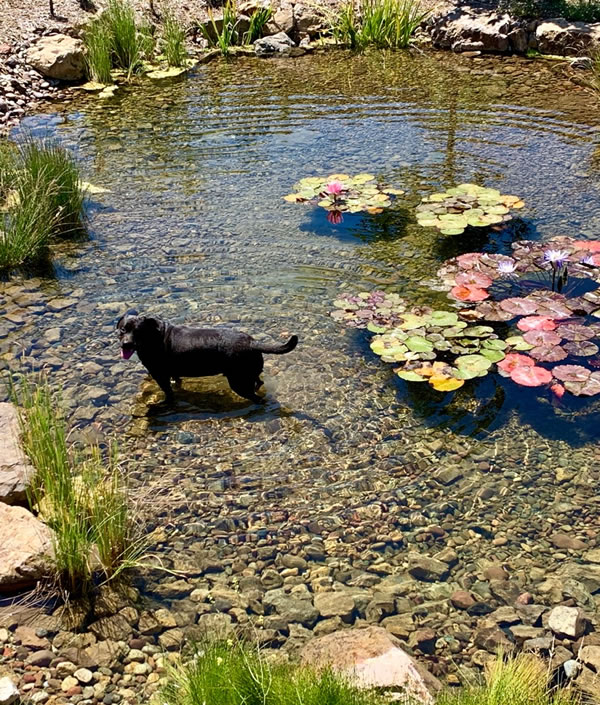 *Riparian definition: A riparian zone or riparian area is the interface between land and a water feature. Riparian is also the proper nomenclature for one of the terrestrial biomes of the Earth.
CALL NOW FOR A FREE ESTIMATE! CALL (818) 424-6836. OR CONTACT US. CLICK HERE!
Serving Los Angeles, Calabasas, Malibu, Pacific Palisades, Hidden Hills, Studio City, Chatsworth, Sherman Oaks, Thousand Oaks, Agoura Hills, Porter Ranch, Brentwood-LA, Rancho Palos Verdes, Encino, Tarzana, Pasadena, La Cañada Flintridge, Alta Dena, San Marino, Beverly Hills, Santa Monica, Camarillo, Burbank, Culver City